Posts for tag: oral health
By Brookvale Family Dentistry
May 26, 2017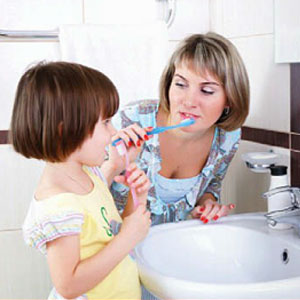 Proactive dental care is an essential part of childhood growth. But that care can be much harder for children with chronic health issues than for healthier children.
"Chronic condition" is an umbrella term for any permanent and ongoing health issue. Asthma, Down's syndrome, cystic fibrosis, congenital heart defects and many others fall under this umbrella, with varying symptoms and degrees of intensity. But they all have one common characteristic — a long-term effect on all aspects of a child's health.
That includes the health of a child's teeth and gums. Here, then, are a few areas where a chronic health condition could impact dental care and treatment.
Ineffective oral hygiene. Some chronic conditions like autism or hyperactivity disorder (ADHD) that affect behavior or cognitive skills can decrease a child's ability or willingness to brush or floss; some conditions may also limit their physical ability to perform these tasks. Parents and caregivers may need to seek out tailored training for their child's needs, or assist them on a regular basis.
Developmental defects. Children with chronic conditions are also more likely to have other developmental problems. For example, a child with Down, Treacher-Collins or Turner syndromes may be more likely to develop a birth defect called enamel hypoplasia in which not enough tooth enamel develops. Children with this defect must be monitored more closely and frequently for tooth decay.
Special diets and medications. A child with a chronic condition may need to eat different foods at different times as part of their treatment. But different dietary patterns like nutritional shakes or more frequent feedings to boost caloric intake can increase risk for tooth decay. Likewise, children on certain medications may develop lower saliva flow, leading to higher chance of disease. You'll need to be more alert to the signs of tooth decay if your child is on such a diet or on certain medications, and they may need to see the dentist more often.
While many chronic conditions raise the risk of dental disease, that outcome isn't inevitable. Working with your dentist and remaining vigilant with good hygiene practices, your special needs child can develop and maintain healthy teeth and gums.
If you would like more information on dental care for children with chronic health conditions, please contact us or schedule an appointment for a consultation. You can also learn more about this topic by reading the Dear Doctor magazine article "Managing Tooth Decay in Children with Chronic Diseases."
By Brookvale Family Dentistry
March 27, 2017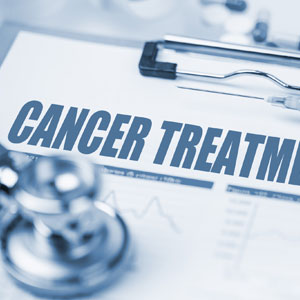 Thanks to treatments like chemotherapy and radiation, your chances of surviving cancer are greater than ever. These treatments, however, often produce unwelcome side effects. Treating throat or oral cancer, for example, could damage your mouth's salivary glands or bone.
Saliva is essential to oral health, providing antibodies to curb the growth of disease-causing bacteria and neutralizing acid, which can erode enamel. But salivary glands damaged during cancer treatment may not be able to produce enough saliva. The resulting "dry mouth" creates an environment conducive to bacterial growth and elevated acid levels.
You can help reduce the effects of dry mouth during your treatment (and after, if the damage is permanent) by drinking more water or by using substances that stimulate saliva. Cutting back on acidic foods and beverages will also help lower your mouth's acidity. And be sure to keep up daily oral hygiene and regular dental visits.
The more ominous threat to oral health during cancer treatment, though, is osteoradionecrosis. This occurs when radiation targets specific areas of bone. The bone can lose blood supply and living cellular tissue, which inhibit its ability to heal or replenish itself. If this occurs in the jawbone of teeth that may be lost, the bone tissue could be adversely affected during healing.
Depending on your treatment needs, your risk for osteoradionecrosis might be unavoidable if teeth are to be lost. It's important we discuss that risk because it could impact future dental treatment. In the worst case, before cancer treatment, we may not be able to save affected teeth and your restorative options might be limited.
If your risk of osteoradionecrosis is minimal, though, we may be able to restore any resulting damaged or missing teeth with a wide range of options like dental implants or crowns before or after your cancer treatment.
As with other aspects of health, taking care of your teeth and gums while undergoing cancer treatment can be challenging; some problems may be unavoidable. But with a proper dental treatment plan during and after chemotherapy and radiation, we can minimize those problems and help to eventually restore your smile.
If you would like more information on smile restoration after cancer, please contact us or schedule an appointment for a consultation.
By Brookvale Family Dentistry
March 04, 2017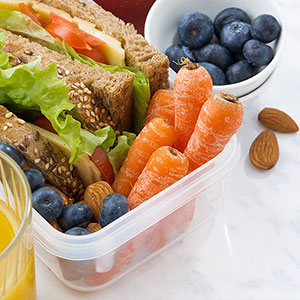 The food we eat not only provides us energy, but it also supplies nutrients to help the body remain healthy. The most important of these nutrients are minerals and tiny organic compounds called vitamins.
While all of the thirteen known vitamins and eleven minerals play a role in overall health, a few are especially important for your mouth. For example, vitamins D and K and the minerals calcium and phosphorus are essential for strong teeth. Another mineral, fluoride, helps fortify enamel, which can deter tooth decay.
Other vitamins and minerals serve as antioxidants, protecting us against molecules called free radicals that can damage cellular DNA and increasing our risk of cancer (including oral). Vitamins C and E and the mineral selenium fall into this category, as well as zinc for DNA repair.
We acquire these nutrients primarily in the foods we eat. But for certain people like older adults or pregnant or nursing women a healthy diet may not be enough. Any person who can't get enough of a particular vitamin or mineral should take a supplement to round out their nutritional needs.
If you don't have a condition that results in a nutrient deficiency, you may not see that much benefit from taking a supplement. In fact, taking too much of a dietary supplement could harm your health. For example, some studies have shown ingesting too much supplemental Vitamin E could increase the risk of heart failure or gastrointestinal cancer. And some dietary supplements can interact poorly with drugs like blood thinners or ibuprofen.
The best way to get the vitamins and minerals your body — and mouth — needs is to eat a healthy diet. Dairy products like fortified milk are a good way to get vitamin D, as well as calcium and phosphorus. Fruits and vegetables are a good source of Vitamin C. And while you can take in fluoride from toothpaste or other oral hygiene products, you'll also find it in seafood and tea.
While good oral hygiene and regular dental visits are necessary for dental health, your diet can also make a difference. Be sure you're getting all the nutrients your teeth and gums need.
If you would like more information on the role of diet in oral health, please contact us or schedule an appointment for a consultation. You can also learn more about this topic by reading the Dear Doctor magazine article "Vitamins & Dietary Supplements."